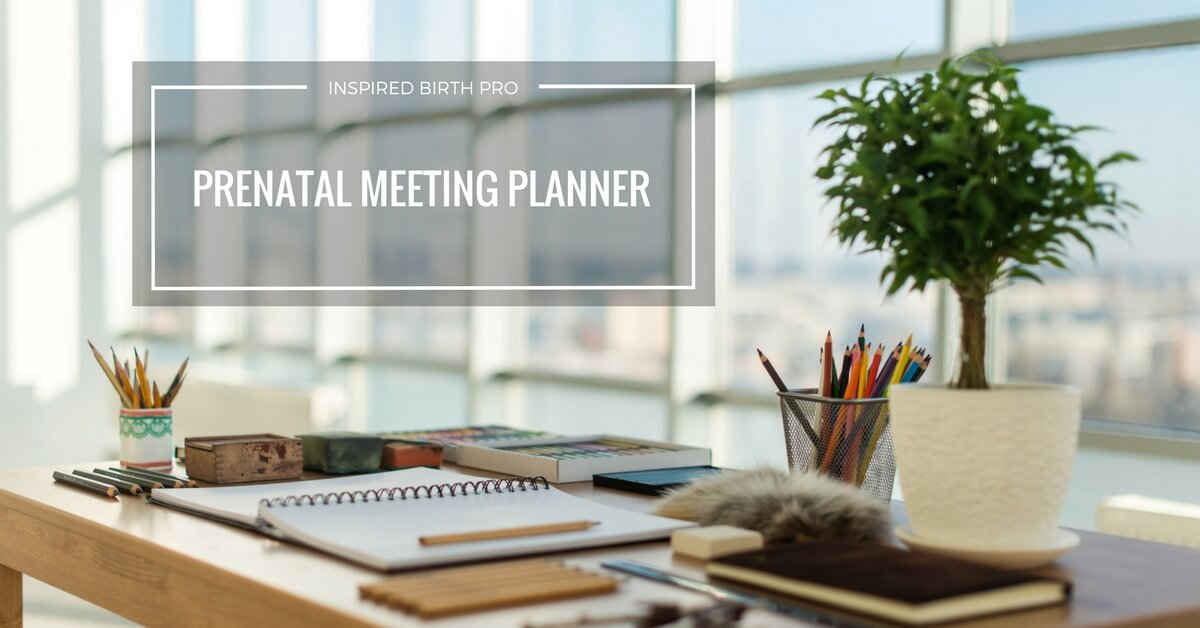 Prenatal meetings are visits that birth doulas schedule with their clients during pregnancy. These meetings help doulas, mothers-to-be and partners get to know one another better – doulas share information about choices in pregnancy, labor, birth and the early postpartum period; and clients are able to ask questions, express concerns and share any exciting developments. It is during these visits that a doula, mom and birth partner build a rapport in preparation for labor and birth. It can take some time to develop and plan what will be covered in prenatals, and oftentimes, new doulas are overwhelmed with information overload and aren't sure where to start.
The Prenatal Meeting Planner is designed to eliminate the overwhelm and save you time by giving you the following:
An outline for two prenatal visits that explains what to cover in each meeting
Handouts for you to edit and give to clients
Links to additional websites that offer free doula forms and handouts
Suggestions on when to schedule prenatals and what to bring with you
The following documents are included:
Introduction to Prenatal Meeting Planning
First Prenatal Meeting Outline
Second Prenatal Meeting Outline
When to Call Me
Making Decisions for Pregnancy, Birth and Beyond
Decision-Making Worksheet
Sample Birth Preferences – Birth Center
Sample Birth Preferences – Hospital
What to Take to the Hospital
Template for Local Resource List
Tips for The Birth Partner
Labor Support Techniques – The Five Senses
What to Do in Early Labor
Pregnancy and Birth Affirmations
Postpartum Visit Notes
In addition to these handouts, there are over 20 links to free doula forms, handouts and resources for you to design your own prenatal visits and create your own doula prenatal visit checklist.
After you purchase this product, your confirmation email will include a username and password combination to use on the Inspired Birth Pro portal. You will have access to the Prenatal Meeting Planner product where you can access all the documents to view and download when you're ready to work. Most of the handouts are in MS Word so you can edit them and put your own branding on it. The outlines suggest the topics to cover with some details, but you are free to change them however you like. The primary goal is to give you a way to see how a prenatal meeting flows and what you can cover. Your training and expertise will make your prenatal visits purely your own.
$47.00 USD