Doula Client Attraction Tip #1 – Have Those Interview Packets Ready and Waiting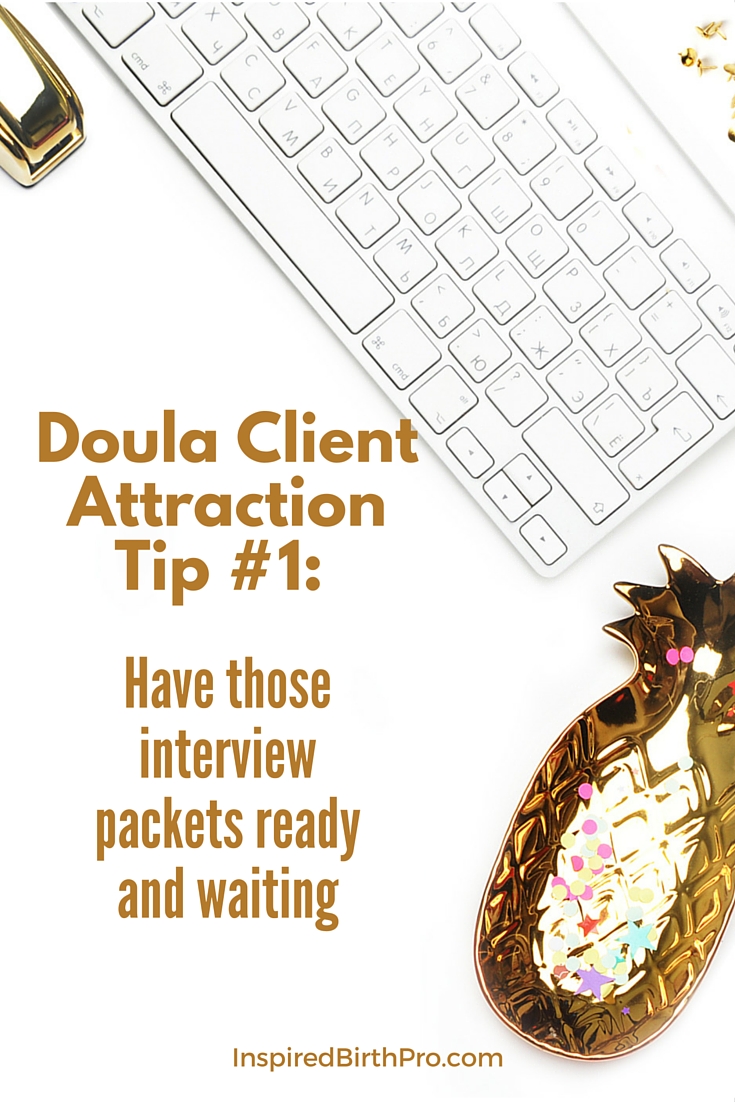 Set an intention today that you will attract more clients by preparing several doula interview packets. These packets contain information about your business that will help remind potential clients who you are and their deadline for hiring you. By having a few welcome packets ready to go, you send a message out to the Universe that you're ready and willing to receive more clients. On a practical note, you'll be prepared for interviews if you already have packets made beforehand. Think about this as developing an organized system.
What Should I Include in My Doula Interview Packets?
Here are some suggestions:
A welcome letter on nice stationery or letterhead
A list of your packages/services with rates
A copy of your agreement/contract
A list of references
An article or two, especially one that you have written about any special services that you provide.
I typically put these forms into a colored manila folder and attach my business card to the outside of the folder with a paper clip. During the interview, when I get to the point where the people I'm interviewing ask about my rates, I simply present this folder, open it up to my list of services, and show and tell. I don't typically say my rates aloud – I show my list of rates and explain they can choose from one of three packages, and the information is there for them to look over. I end the interview by pointing out the letter of agreement and references. I also let them know the deadline for hiring me, which is also included in the welcome packet.

So today, take a moment to create several doula interview packets. If you have children, they will be happy to help you put your packets together assembly-line style. Not only will you not rush to put one together when you're about to run out the door to your next interview, but you will impress potential clients by your organization and professional presentation of your materials.